X
We do not host parties, weddings, hen parties or stag parties
free wi-fi

free parking

air conditioning

outdoor pool

non smoking

BBQ available
Claudia Perey
Hi there, my name is Claudia, I'm a chef / caterer with over 30 years experience. Having always had a passion for food and cooking, I've spent several years working and travelling through Europe, Asia and Australia, constantly learning as I go.
Now based on the Sunshine Coast, my partner Jon and I, have run a very successful market and catering business for 14 years. It's called Claude's Food, and our moto is – Fresh healthy flavours from around the world. We use quality local produce, to create bold flavours, bursting with colour and goodness.

In catering, we like to work with each individual client to create the perfect menu for their event or retreat, whilst also staying within their budget. We can cover all dietary requirements including vegan, gluten free and keto. We only use free range meats and eggs, cold pressed oils and can organise completely organic produce if preferred.
Sample menus are available on request and several photos of our food can be found on Instagram - @claudesfood or Facebook - Claude's Food. Prices vary according to numbers and meal choices, but as a general guide for a minimum of 10 people main meals are between $20-$35 per person, light meals/snacks and desserts are between $10-$15. Obviously if you request some high end produce like oysters etc this would be calculated accordingly, as would the per head price for really small groups.

Also if cooking classes are something you would like to include in your retreat, we could happily facilitate that in many cuisines, and incorporate a range dietary styles and cooking methods.
We particularly love working at Amara Retreat and have had several very happy guests at the various dance and yoga retreats we've done there. The beautiful surroundings just seem to inspire happiness and well being. Please contact me and hopefully we can work together to achieve your dream catering requirements.

Thanks, Claudia

T: 0422 900 875

email claudesfood@gmail.com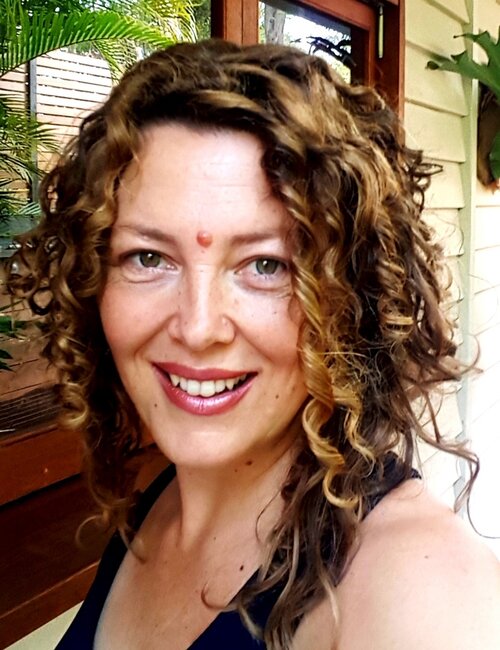 ---
Leanne Johnston
Leanne Johnston is the founder of Sustainably Nourishing, she holds Advance Diplomas in Nutritional and Herbal Medicine, is a Yoga Teacher registered with Yoga Australia, and has a certification in Nutritional Farming, expanding on her knowledge of the ecology of food and medicinal herbs.
Leanne has had many years nourishing on Yoga and Health and Wellness retreats, with many different principles – Ayurveda, Traditional Chinese Medicine, vegan, vegetarian, raw food

She is an intuitive nourisher and healer.
Leanne has explored many principles and systems of belief and continues to come back to and journey into a more simplistic fundamental way of living. That each of us are ultimately unique and therefore our needs for whole wellness are unique to us. That we know, intrinsically what it is that we need and that the journey to self-mastery is learning to listen to the wisdom within, dismantling the layers of belief systems that limit.

Leanne is available for consultations via skype or email.
Sustainably Nourishing

e: leanne@sustainablynourishing.com

f: https://www.facebook.com/SustainablyNourishing1/

i: Sustainably Nourishing

w: https://sustainablynourishing.com/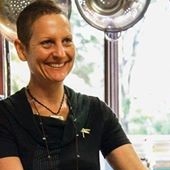 ---
Danielle Gonsal
Since 2013 I have been catering Yoga retreats from the Sunshine Coast to Northern New South Wales and as far as Italy. I love catering retreats, where participants come with an intention of taking care of themselves and then leave feeling nourished and inspired to prepare nurturing, life giving food at home.
I offer Ayurvedic inspired meals which support a healthy digestion, are full of flavours to satisfy the senses and are balanced to be grounding and enlivening at the same time.
I use whole, organic, seasonal ingredients where possible, often with the inclusion of my home grown herbs and seasonal greens. Meals are vegetarian, with dietary requirements catered for upon request ( including gluten free, dairy free or vegan ).
As well as offering retreat catering, I am available to teach hula hoop skills and techniques. If you are looking to include an enjoyable movement based session to your retreat, a hula hoop workshop invites participants to discover and connect to their own inner rhythm. All hula hoops are provided.
Please get in touch to discuss your groups requirements.
Contact me directly

T: 0407439947

email abundanthealth@yahoo.com

Namaste
Contact me directly

T: 0407439947

email abundanthealth@yahoo.com

Namaste
Contact me directly

T: 0407439947

email abundanthealth@yahoo.com

Namaste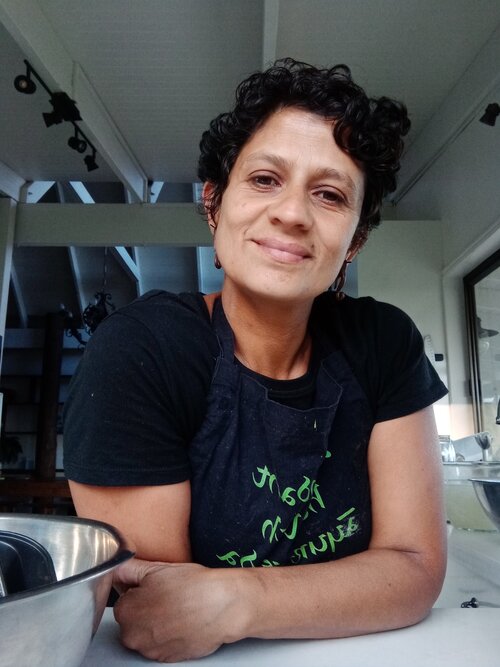 ---
Shambhala Farms
Shambhala Farm's FarmBox is about Real Wholesome Food on your doorstep.

Access fresh produce grown as sustainably as possible, as locally as possible. Produce is grown partially at Noosa Hinterland's Shambhala Farm, as well as accessed from our network of Sustainable Food Hub growers. Produce is grown with a variety of sustainable methods using principles of ecology and biological controls that replenish soils, and are ethical, responsible & practical, and most importantly, allow nature to be the key farmer.
FarmBox groceries bring wholesome nourishment to your pantry; from the basics like milk, sourdough bread and eggs, to fermented health kicks like sauerkraut and kombucha.

With easy online ordering, complete your weekly order by 10am Wednesday and start cooking from Friday night when your FarmBox arrives on your doorstep.
Join Shambhala Farm's community of 500 Sunshine Coast households supporting local and Australian growers and producers who care about the earth and our health!
Sign Up today to access our farm shop on the this link

ShambhalaFarmSignUp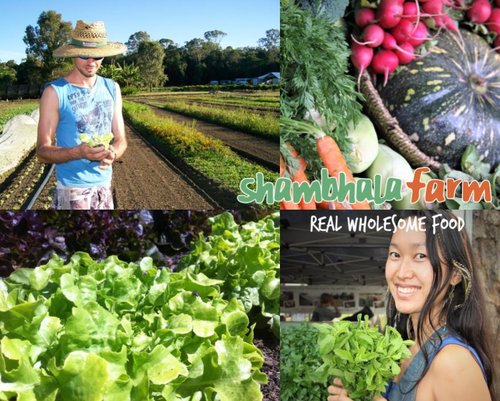 ---