X
We do not host parties, weddings, hen parties or stag parties
free wi-fi

free parking

air conditioning

outdoor pool

non smoking

BBQ available
Susannah Crouch
» Yoga Teacher
» Meditation teacher
» Energy Healer
» Sound Healer

Susannah is deeply honoured to be the custodian of Amara Retreat and her passion lies with the gathering of beautiful souls and reconnecting them with their highest self. Susannah has trained over the years in different modalities, yoga, meditation, energy healing, Shamanic work, sound healing and had blended them into her own unique gift. She is an intuitive yoga, meditation teacher and energy and Sound Healer and holds space for people, allowing them to feel comfortable and able to access their own inner wisdom. Her gentle giving nature provides her with the ability to guide groups through gentle, mindful yoga and offer deep energy and sound healings.

Offering:
Yin Yoga

Sound healings

Contact:
susannahcrouch@gmail.com
0400 824540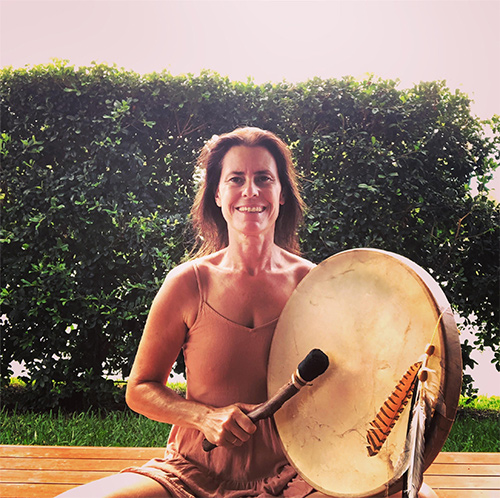 ---
Lisa Morgan
- Holistic Personal Trainer
- Wellness Coach
- Massage Therapist (Sports, Relaxation, Swedish)
- Life Coach
- Meditation
Lisa has been involved in the Health/ Fitness and Wellness practice for over 27 years. She has travelled the world working with her clients. She has previously owned 3 gyms in London and an Organic Day Spa in Adelaide. Today Lisa is the Practitioner's Coordinator for Amara Retreat, she also works from her wellness studio in Lake Cooroibah where she runs a Personal Training and Wellness Practice. Lisa works with the body on a deep level working with the physical, mental, spiritual and dietary aspects of the body to help heal and promote optimum health in her clients.
Please contact Lisa for a one on one session.
Please contact Lisa for a one on one session.
PT 1on1 (45 min) $75
Massage (60 min) $90
Life/Wellness Coaching (60 min) $80
www.morganics.com.au

Lisamorgan123@hotmail.com
+61 (0)410 820 525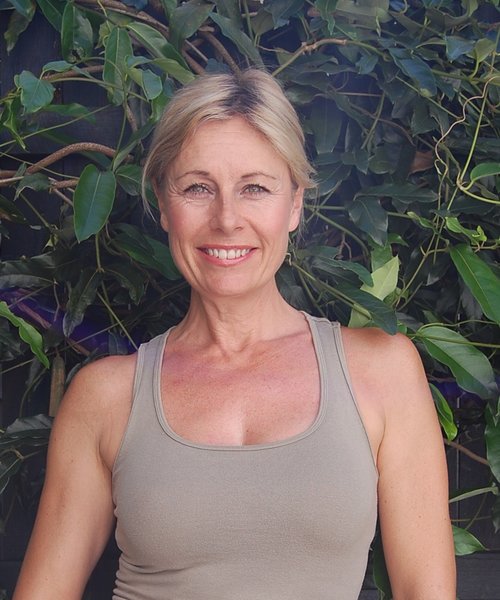 ---
Matilda Burford
- Massage Therapist (ZenThai Shiatsu Thai massage/Zen Shiatsu/Osteopathy)
- ZenThai Shiatsu Facilitator (yoga, bodywork & partner yoga)
- Chinese Medicine
Wellness retreats (Workshops in movement therapy, partner yoga, playful self-expression, mindfulness, seasonal living with the Chinese elements and Ayurveda)
Matilda is a highly sensitive therapist and empowered facilitator. She works with authenticity and presence, holding space for people to access their own inner wisdom. Matilda runs a beautiful home clinic in Eumundi, The Kindness Studio, and also offers workshops and individual therapy sessions at retreats, markets, and festivals. ZenThai Shiatsu holds the benefits of both western remedial techniques and traditional eastern therapies. Matilda is highly intuitive and her bodywork is powerful on a physical, emotional and energetic level. If you're lucky enough to participate in her workshops, you'll find yourself in joyful and dynamic play, where the beauty and uniqueness of each individual is celebrated.
Please contact Matilda directly to arrange a session while at Amara.
ZenThai Shiatsu (60min) $90
ZenThai Shiatsu (90min) $130
ZenThai Shiatsu (120min) $170
kindnessstudio@gmail.com
www.thekindnessstudio.com.au
+61 (0)431 210 620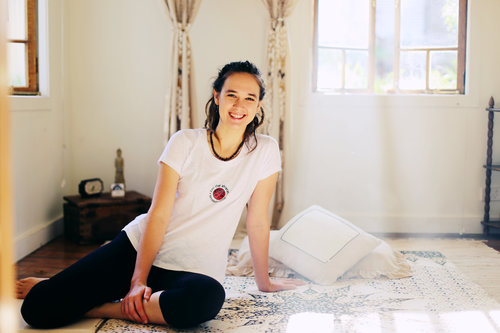 ---
Ruth Hotson
Progressive Kinesiologist

Ruth enjoys helping people to take back control and understand what their body is trying to tell them.
Using the science of muscle testing, kinesiology pinpoints any areas of imbalance in the body, finding the root cause and restoring balance using technique such as acupressure points, EFT, flower essences, chakras. Progressive kinesiology is a truly holistic therapy that works to bring balance to your nutritional, structural, emotional and energetic needs.
Ruth has additional studies in body typing, environmental stress, nutrition and 5 years working in the health and nutrition industry.

Please contact Ruth to book a session

Kinesiology session (60 minutes) $80

Info@findingbalancekinesiology.com

@findingbalancekinesiology

+61 (0)422565312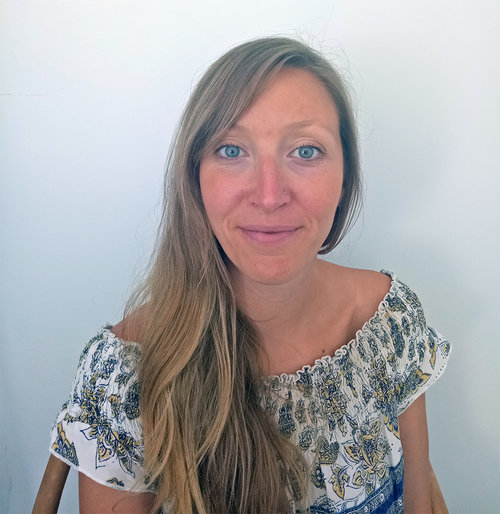 ---
Martina Rabbani
* Brennan Science Practitioner ( Holistic wellness Practitioner) & ( Bachelors Degree of Science in Healing)

* Reiki Master ( Certificates / Reiki 1, Reiki 11 and Reiki 111)

* Massage Therapist ( Combination of Swedish, Acupressure, Relaxation ) ( Diploma)

* Angel Tarot Card Reader ( Angel Tarot Card Readers Course from Doreen Virtue) ( Cerificate)

* Life Coach

* Australian Bush flower Essence Consultant ( Ian White) ( Certificate)

* Young Living Wellness Consultant ( 100% pure therapeutic grade essential oils)
Martina is all about the "Tools in the Tool Box" girl. Having traveled around the world ( including but not limited; Africa, Australia, Europe, Caribbean and SE Asia) for many years, observing the different cultures, attending various workshops and seminars ( T. Harv Eker self development seminars) ; her knowledge about supporting and guiding people is a natural gift she has within her from a young age ( Healing her father's migraines ).
She attended the Barbara Brennan School of Healing, Massage Course and Reiki simultaneously , the flood gates of spiritual work opened her vision and there was no stopping her.

Ever since, she started to gather the "Tools for the Tool Box" to help her with her anxieties and depressions.

It is then, she realized she had to leave the family hotel business and change her direction career wise to a more holistic and spiritual one.
She opened Zensations 444, over 14 years ago.

She loves helping clients "find themselves" through supporting and guiding them seeking their Soul Path and true Life Purpose, living from within at Peace.

Brennan Science Healing

( 30 min intro talk, 60 min energy work) $100

Massages with YL essential oils (60 min) $85

Reiki (60 min) $85

Life Coach (60 min) $80

Bush Flower Essence Consultation (30 min) $45

Usually she combines if desired.

www.zensations444.weebly.com

tinascherz@hotmail.com

+61 (0)478770259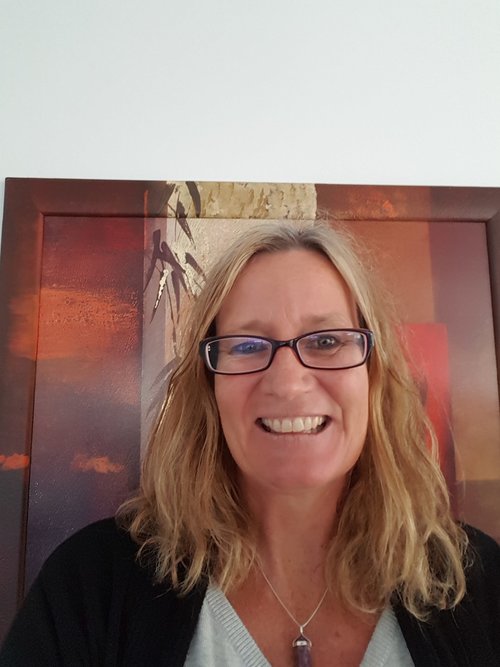 ---
Inga Giessmann
- Holistic Health & Lifestyle Coach

- Yoga & Meditation Teacher

- Reiki Practitioner
Inga is passionate about guiding and empowering others on their path to a happier, healthier and more fulfilled existence by helping them reconnect with themselves and bringing more flow into their lives.

Having a deep understanding of the connection between the body, mind and spirit, Inga chooses a holistic, heart inspired approach to bring back balance and flow into all aspects of oneself: physical, mental, emotional and spiritual.
Inga is a certified Hatha Yoga Teacher and Reiki Practitioner and holds diploma certificates in Holistic Nutrition, Life Coaching and Yoga.

She has been teaching classes, facilitating workshops and offering treatments at Yoga schools, retreat centers and within her own business 'In Your Flow' both in Australia and overseas.
Please contact Inga for a 1-on-1 session.

Private Yoga class (60 min) $75

Health/Life/Lifestyle Coaching (60 min) $80

Health/Life/Lifestyle Coaching (90 min) $120

Reiki (60 min) $75

'Yo-Ki' (Yoga & Reiki) (120 min) $110

Meditation/Breathwork (60 min) $65

web: www.inyourflow.net

e-mail: connect@inyourflow.net

+61 (0)411 809 255
---
Shani Sulter
Shani is a qualified Naturopath with experience in both clinical practice and retail health food stores Shani has an in-depth understanding of how the body works and how to make it optimally function by getting back to basics and utilising all avenues of Naturopathy including herbal medicine, food and nutrition, as well as supplemental emotional support and lifestyle adjustments.
Shani has a special interest in food, nutrition and recipe creation as well as assisting to correct chronic health conditions and offers a diverse range of workshops including:
- food and nutrition workshops

- food cooking classes and demonstrations

- iridology assessment

- the basics of herbal medicine and how to implement herbs at home

- stress coping mechanisms and assisting to reclaim your sleep, energy and happiness

- flower essence readings and therapy

- private consultations complete with a personalised treatment plan and prescription (health rebates available)
- Initial consultation (45-60mins): $95

- Subsequent consultation (30-45mins): $75

- Practitioner only herbal and nutritional supplements also available

- Phone/Skype consults available

Email: naturopath@saltoftheearth.net.au

+61 (0)408 188 527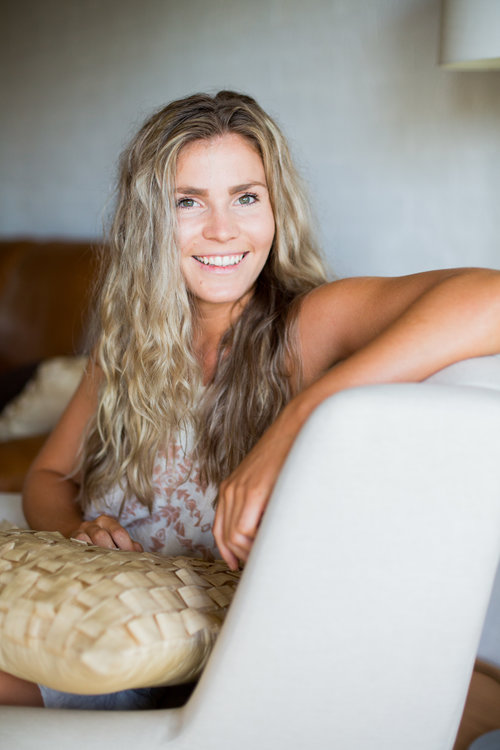 ---
Natalee Andersen
Natalee is a light worker, nutritional therapist, personal trainer and life coach who specialises in balancing women's hormones to reset the metabolism to burn fat. Using nutritional science, lifestyle and hormone balancing strategies as well as mindset intervention, Natalee see's destructive patterns and helps women strip away all the layers dulling their shine and allows them to see their true beauty.
connect@fatburningwomen.com

www.fatburningwomen.com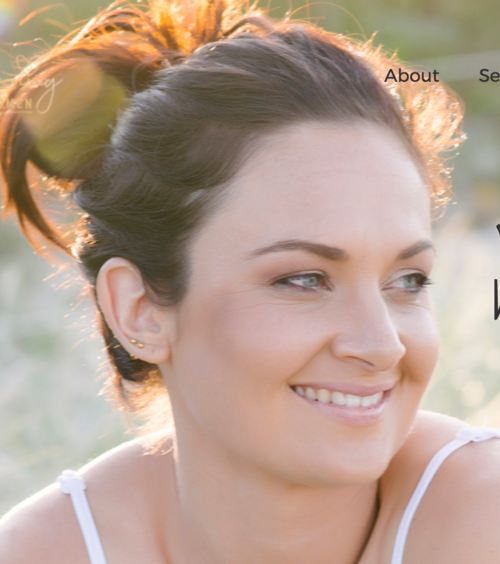 ---
Laura Andersen
- EFT (Emotional Freedom Technique, tapping) practitioner EFT Adv

- Re-Connective Healer Level 111

Laura has been in the health and healing industry for many years as a practitioner who loves to empower her clients with this powerful modality
EFT has a success rate up to 97%, depending on the problem.

EFT can be facilitated by skype or in person

EFT has shown impressive improvements in a wide variety of issues including

emotional challenges of different kinds

traumatic memories (PTSD)

stress management

fears and phobias

addictions
wide range of physical challenges

pain management including chronic pain

self image

personal performance

business performance

sales performance

sports performance

My fee is $120 per hour. Skype sessions available eftlaura@gmail.com

http://www.innerharmonyandhealing.com

Phone: 0418 894 946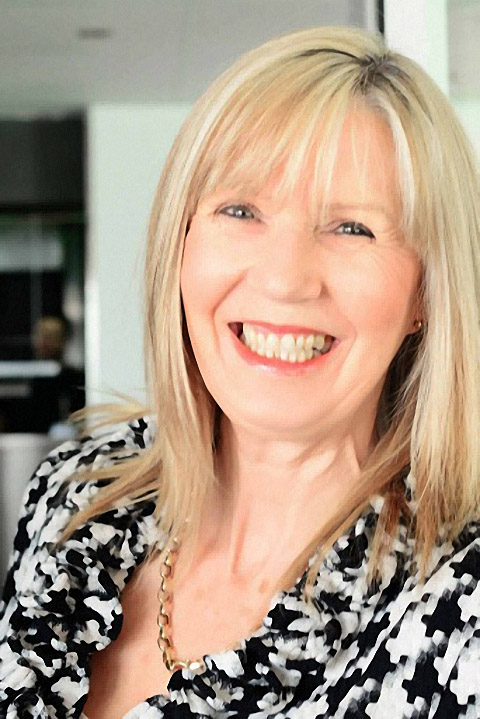 ---
Vicki Doolan
• Qualified Natural Juice Therapist

After juicing for herself for a couple of years and discovering how much better she felt, Vicki stumbled across the School of Natural Juice Therapy.
Becoming a juice therapist - yes there is such a thing - has given her the opportunity to teach others what it had taken her 50 years to find.
Vicki completed her studies in Biology, Physiology & Anatomy, Nutrition & Juicing with the Juice Master Academy in the UK. Since finalising her studies in 2015 she has held several seminars, been a guest speaker at a number of events including Cancer Support Groups, run guided Juice Feasts through her online platforms and does one-on-one consultations where she creates individualised programs.
Therapy (60 min) $60

Therapy (30 min follow up visits) $30

+61 (0)409 526982

Email: vickidoolan @icloud.com

Website: www.juicetherapist.com.au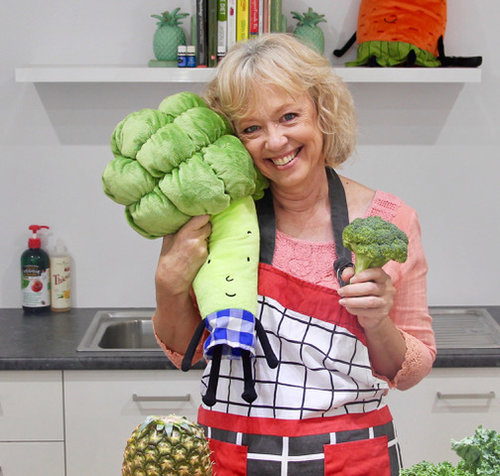 ---
Kari Martin
· Surf Instructor

· Zenthai Shiatsu Therapist

· Zenthai Flow Teacher

· Yoga teacher – group sessions and personalised private sessions

· Access Bars™ Practitioner
Kari is passionate about guiding others to connect to their true essence, bring more awareness into their body, release old energy that no longer serves, and experience the joy and freedom that comes from surfing with the energy of the ocean. With a back ground in Environmental Planning and International Development, Kari spent several years working in Ecotourism and Climate Change in the Pacific Islands. Despite the dream career and life of travel, something deeper and truly authentic was calling her to move towards encouraging others to live healthier, more connected and joy filled lives. Kari's treatments and classes are nurturing and grounded with intention. Her surfing lessons are fun, full of positive encouragement and inspiration. Kari lives locally in Noosa where she takes weekly Yoga and Surfing lessons for women and treats clients from her clinic space in the hinterland town of Cooroy.
Zenthai Shiatsu Treatments (60 min) $90

(90 min) $120

Access Bars™ sessions (60 min) $90

(90 min) $120

Private Yoga lesson (60 min) $60

Surfing lessons private (60 min) $90 1.5hr private

(90 min) $120

small group lessons available
Yoga & Surfing lesson combo private (90 min) $120

small group lessons available

www.zenthaisoulsurf.com

email: kari@zenthaisoulsurf.com

Ph: 0419 369 822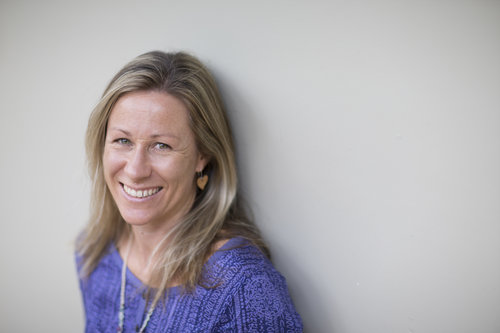 ---
Claire Oliver
Claire is a photographer specialising capturing genuine connection, memories and moments. She specialises in Empowering others through her photography and capturing special events. Claire would love to be a part of your next retreat, special occasion or empowerment session'
Claire Oliver 0439 712 400

hello@empowermehappy.com.au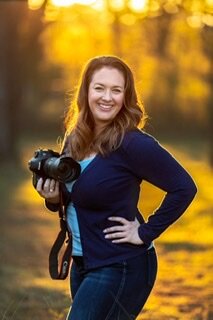 ---
Glenda O'Sullivan
- Registered counsellor for relief from stress, burnout, anxiety, depression, procrastination, grief and anger issues. I also teach communication skills as well as skills for developing emotional intelligence and compassionate thinking and living.
- Voice and breath work coach for increasing confidence, energy, focus and vitality.

- Creative coach specialising in writing and also performance skills.

I love helping people build more fulfilling and creative lives, and kinder, more collaborative groups, communities and workplaces.
I am also known for my thought provoking, original performances, which highlight personal and professional development, work life balance, and empowerment issues.

I have been employed by community, government, business organisations, families, couples and individuals.
Education

· Master of Fine Arts, Drama (with Educational Counselling) QUT

· Post Grad Diploma of Teaching, USQ

· Post Grad Diploma in Drama, Auckland University

· Bachelor of Arts, Media and Communication, Griffith University

· Diploma of Counselling

· Certificate IV Workplace Training and Assessment

Individual Sessions for all my work (90 min) Cost $125

Group sessions by negotiation
Phone: 0405 210 251

Email: glendaosullivan@gmail.com

Website: www.glendaosullivan.com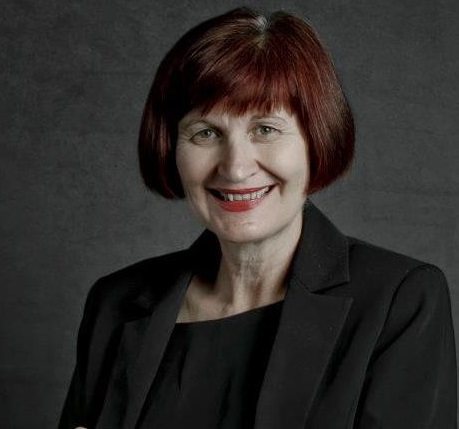 ---
Kim Parry
Homeopathy

· Reiki

Kim is a Classically trained Homeopath and Reiki II practitioner and uses both of these healing therapies to help bring about your own wellness.
Homeopathy is a healing method based on the principle that "Like cures Like". After listening to your health history Kim uses this homeopathic method, incorporating all of your unique physical, mental and emotional symptoms to best match you to one homeopathic remedy which enables your body to re-establish its own vital balance. Reiki is the Japanese practice of energetic healing that can help align your body, mind and spirit in a gentle manner. Reiki may be understood to mean your life force; the vitality within you that keeps you energised.
Both of these therapies combine holistically to encompass healing for your specific health situation. Using natural health techniques individualised to your needs, based on your unique journey, Kim can help you with your ultimate healing.
Constitutional homeopathic session Cost $160

Reiki healing Cost $30 per half hour

Phone 0410 88 77 19

Email kp@kimparry.com.au

Website www.kimparry.com.au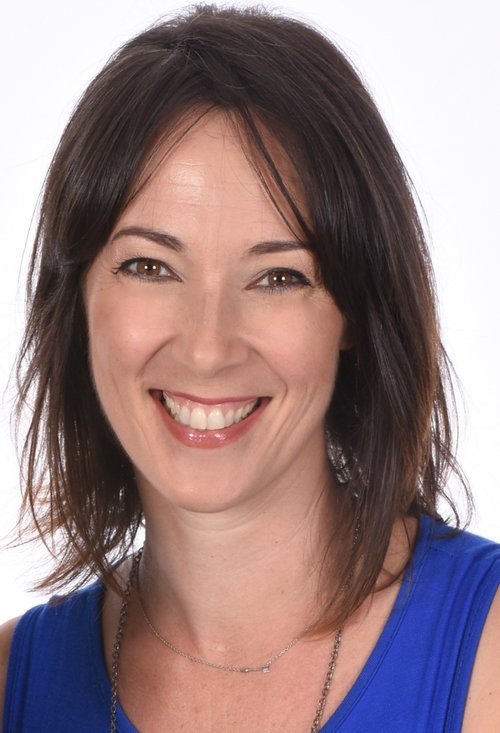 ---
Nadine Giaccotto
· Vinyasa Yoga Flow

· Restorative Yoga

· Yin Yoga

· Mindfulness & Meditation Practices

· Zenthai Shiatsu Therapist
Growing up Nadine loved playing musical instruments including classical piano, and dancing. She gained a Bachelor of Music from Melba Conservatorium of Music then completed a Bachelor of Education. She worked as a Primary School teacher for over twelve years before Yoga transformed Nadine's life!
Yoga provided the pathway and tools to overcome many challenges and to create a life of balance, good health, happiness and abundance. Nadine travelled to Byron Bay and Bali to complete Level 1 and 2 training with Byron Yoga Centre. She also studied Vinyasa at the Australian Academy of Yoga and Kids Yoga with Rainbow Kids.

Returning to her home town after years of travel and exploration Nadine started Sohum Community Yoga in Tooradin, South East Victoria. After moving to the Sunshine Coast she became a Zenthai Shiatsu Therapist.
Nadine is a dynamic and warm yoga teacher who brings energy, humour and philosophy to her classes. Students leave Nadine's classes feeling energised and refreshed, creating more space throughout the body and mind for a happy and healthy life.

Phone: 0430 555 723

email: nadinelouise1975@gmail.com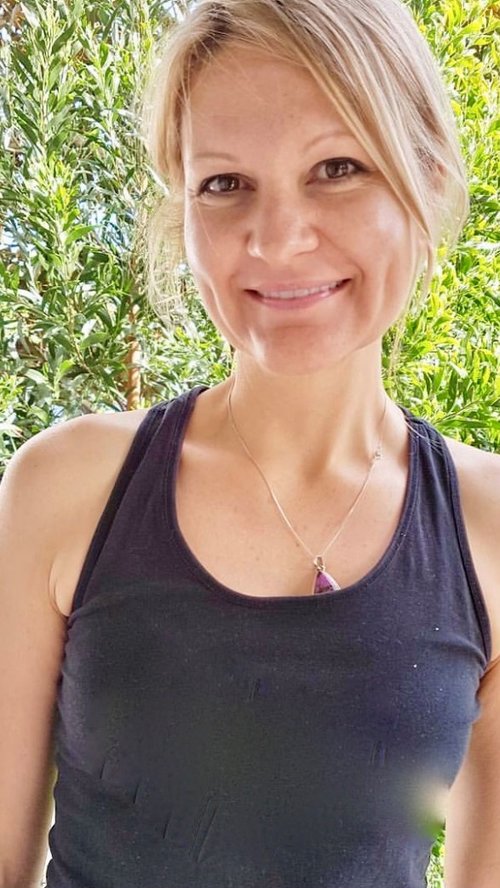 ---
Melanie Eager
- Nutrition and Wellness Coach

- Genetics Health Coach

- Essential Oils Educator
Melanie is a nutrition and wellness coach specialising in genetics health coaching. With two science degrees from London University and a health science career spanning nearly two decades, Melanie unites science with holistic health and complimentary therapies to ensure you have the best tools to achieve optimal health. After experiencing her own personal health journey, Melanie teaches people that our genes do not determine our health story and show's clients how it is possible to take control of your health through epigenetic (lifestyle) changes.
Whatever options you choose with Melanie you will find her energy and commitment to you will leave you Eager for Life.
Please contact Melanie for a one on one session:

Genetics Health Coaching packages from $679

Nutrition Coaching packages from $187

Wellness Coaching packages from $197

Essential Oil Consult with personalised 10ml roller bottle $35

Melanie Eager

Eager For Life

www.eagerforlife.com.au

0423 512880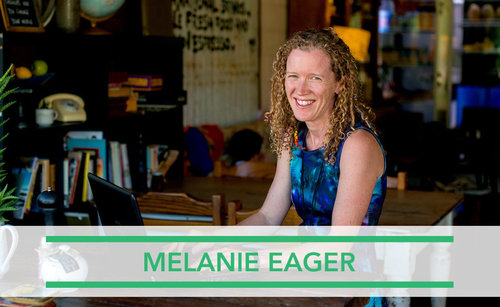 ---
Amanda Fincham
· Remedial Massage Therapy
My massage style is the perfect balance between pressure and relaxation to meet each individual clients needs. My aim is to find the fine line for each client, which is the perfect amount of pressure to relieve aches and pains whilst still allowing you to relax and chill out. Not having enough pressure during a massage is frustrating and too much pressure means you leave feeling more stressed out than when you walked in. With over 14 years experience my aim is to find that fine line with every client, every time so you walk out feeling your aches and pains have been relieved and you are more relaxed. "That was the best massage I've ever had, & I've had quite a few", a line I frequently have the pleasure of hearing new clients say. Online bookings available via my website or call 5449 7088.
Therapy (time) 30 min Cost $60

Therapy (time) 60 min Cost $95

Therapy (time) 90 min Cost $135

Phone 5449 7088

Email amandafinchamrmt@gmail.com

Website www.remedialmassagenoosa.com.au

Location: Noosa Holistic Health, 35 Mary Street, Noosaville QLD 4566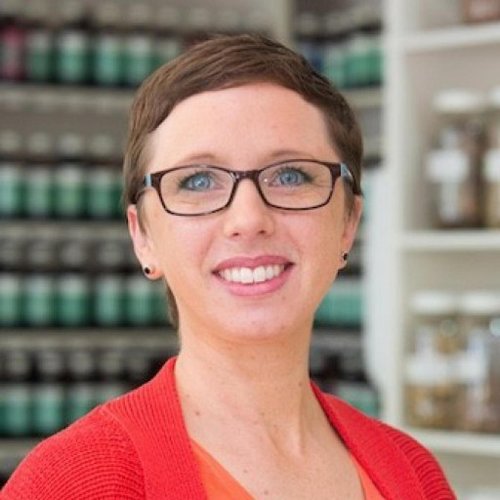 ---
Marcelle Spiritflies
· Psychic

· Medium (1998 Margaret Dent Development Circle; 2007-Ezio De Angelis AU; 2015 Australian Academy of Spirit AU; 2016-The Awakened Soul, Mavis Pittilla UK; 2017- James Van Praag US)

· Healer

· Empath
· Certified Angel IntuitiveTM(2005-AI Australia-Hay House Inc.)

· CACR (2013-Certified Angel Card Reader Hay House Inc.)

· Essence of Angels Practitioner (2012-Universal Life Tools–Metaphysical School of Healing)

· Reiki Practitioner (2002-Usui Shiki Ryoho System Natural Healing)

· Metaphysical Advisor

· Visionary

· Vocalist
Marcelle is a naturally gifted Psychic Medium who has spent decades finessing her skills, training with some of the world's best Australian, American and UK Mediums, Psychics and Alternative Healers. After years of giving free advice, she has opened her own business with the view to creating, mentoring and paying forward this collected wisdom. By joyously re-igniting and re-awakening people to their own unique gifts, evolving to be in-line with their soul's true blueprint.
As a multiple trauma survivor, she integrates her life's challenges and knowledge base, with her clairvoyant gifts from spirit. And, as a natural empath, with a clear and compassionate reference point, she connects with the client's energy system. She channels the wisdom of spirit, the angelic realm and her own personal team of guides, to help clients with current life-direction, relationships, finances, mind-body-spirit, and career choices. It's her joy to help reveal, clarify & confirm what your soul's desire is. To help heal what may be blocking you and to work on those discoveries to manifest the life you want to create for yourself. She loves to nurture your growth in awakening to your own spiritual self-awareness, your multi-dimensionality, to encourage your free will choices, and to EmpowerU© to manifest from that awareness.

Therapy (time) 1hr Cost $99

Therapy (time) 30mins Cost $65

Therapy (time) 15mins Cost $30

Phone 0427069134

Email spiritflies@yahoo.com.au

Website: Not active yet

Facebook: Facebook.com/spiritflies (all bookings are taken though this page)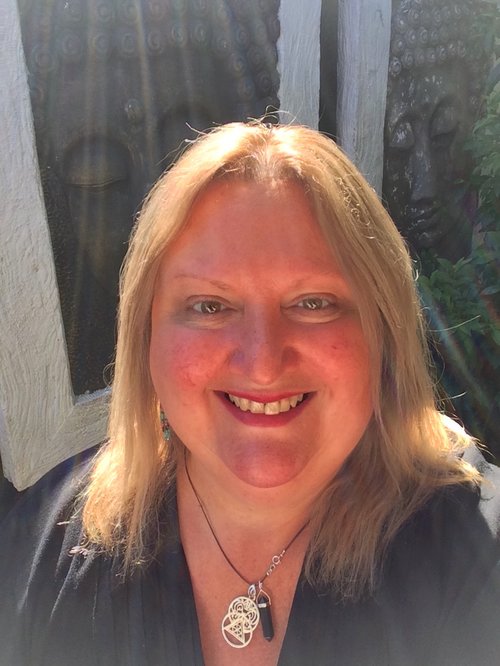 ---
Sian Howard
· Natural Makeup Artist

· Beauty & Massage Therapist

· Educator
Makeup artist and beauty therapist Sian Howard aims to guide women and men in the discovery of their own unique beauty, because real is beautiful. She says, "it's essential to embrace your individuality and glow from the inside out!"

Having worked as a professional makeup artist for 11 years, Sian has found her niche on the Sunshine Coast since moving from Sydney. She is particularly interested in healthy skin and non-toxic eco-beauty while supporting clients to make the switch without compromising on results. Her philosophy is all about being the best version of you – naturally and holistically.
The highlight of Sian's career was as Key Makeup Artist on Australian feature film Broke. With an impressive reputation in wedding makeup, Sian's work has been featured on WIN News and in Queensland Brides magazine. A respected makeup trainer at Demi International Academy, she is also the resident makeup artist for all Coolum Theatre productions.

Sian and her team will deliver personal skills makeup lessons and also offer pampering facial and body treatments including relaxation massage. Please contact Sian for a private session:
Makeup Lesson 90min $150

Deluxe Facial 75 min $100

Aromatherapy Massage 60min $90

0414232801

info@sianhoward.com

http://sianhoward.com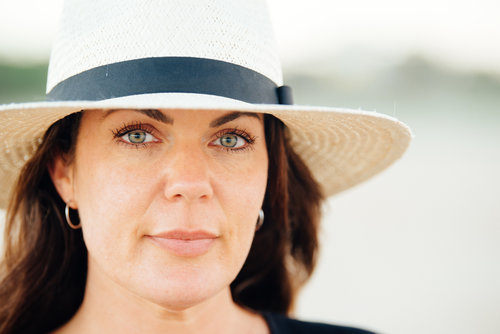 ---